/>
OUT NOW ON DVD BLU-RAY AND ON-DEMAND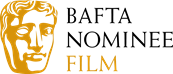 A small unit of soldiers is positioned on a ridge overlooking the Kajaki dam. A three-man patrol sets out to disable a Taliban roadblock. In a dried out river bed at the foot of the ridge, one of the patrol detonates a land mine, blowing off his leg and setting into motion a desperate rescue mission.
Download the Kajaki song 'All of My Life', now.
'All of My Life' which is written and performed by Phoebe Katis and features in Kajaki. The True Story is now available to download on iTunes.
Part of the profits from 'All of My Life' downloads will be donated in equal proportion to Help for Heroes Official, Royal British Legion and Walking With The Wounded. For more info, please click here.